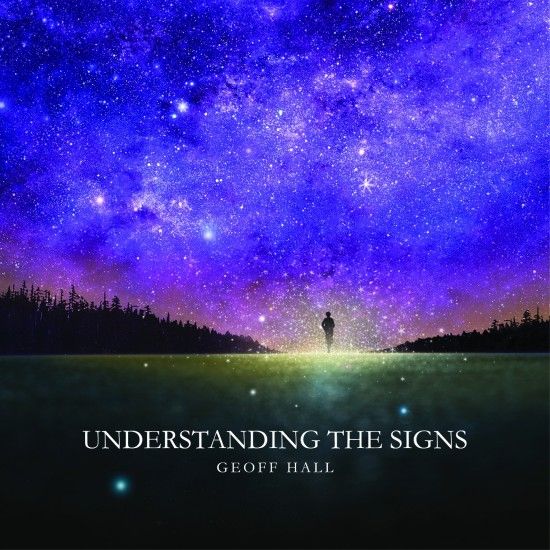 Nominated for
Zone Music Reporter's 
Album of the Year
Best New Artist
Best Electronic Album
Multi-instrumentalist, composer, and producer Geoff Hall has released a new age, orchestral-ambient debut album, Understanding the Signs. "The CD is a collection of instrumental pieces, each written and orchestrated to depict a particular image, story, and feeling, " states Hall. "While remaining true to individual, everyday experiences, the pieces are also symbolic of our ability to recognize and respond to the world around us – the signs." 
 Hall, a graduate of the prestigious Berklee College of Music Professional Program, composed these modern, instrumental pieces by combining elements of electronic, film, new age, ambient, and neo-classical music. Featuring gentle melodies, a variety of synthesized sounds, carefully arranged string sections, and orchestral instrumentation, these original compositions pull the listener into a well-developed soundscape. 
 "When I finished the CD and stepped back to think about how these pieces fit together - musically and emotionally - I realized there might be a connection to this music for other people. These compositions attempt to capture some of the emotions that are connected with thoughts and experiences we all have every day.  Whether it's sorrowful, hopeful, triumphant, lonely, wistful, exhilarated or reflective, I hope there's something in these pieces that people can relate to." 
 Understanding the Signs is available in the CD format and as digital downloads at a wide variety of online sales sites including iTunes (mastered for iTunes available), CDBaby, eMusic and other outlets. Hall's music can also be heard on over 90 streaming radio sites including Pandora and Spotify.
Although Hall plans to play guitar prominently on future recordings, a nylon-string guitar is only heard on one piece, "Gone But Not Forgotten," from the Understanding the Signs album. The music on the project was created using a wide range of instrumentation. Everything from modern synthesizers to ethnic instruments to traditional orchestral instruments were used — and in many cases, blended — to create the sonic ambience in these soundscapes. In addition to a brass section on "Gone But Not Forgotten," tympani on "Perseverance," and cymbals on "Knowing," Hall employs some ethnic instrumentation including the bazantar, a 38-string acoustic bass most often used in East Indian music, on "To Go Alone"; African drumming on "Toward a Perfect Moment"; and a variety of synthesized and ethnic drums on "The Run" just to name a few.
The album begins with "The Run," an energetic, yet somehow relaxed and flowing, modern hybrid-orchestral piece with a strong rhythm and a prominent cello section.  Hall shared with us," That piece is about the harmony you can achieve with your surroundings and that rare out-of-body experience you can have when you've worked hard enough to earn it.  While athletes are familiar with this experience - as it's intended in the piece - it can also apply to any other hard-won success in life."  "To Go Alone," the most ambient composition on the album, exudes a high and lonely vibe that represents the journey or trial of an individual who must find a way on his/her own. The title piece, "Understanding the Signs," uses the five voices of an orchestral string section to layer a series of beautiful melodies, countermelodies, and harmonies featuring everything from multi-layered arpeggios to pizzicato and sustained strings. While the instrumentation and arrangement typically lend themselves to a decidedly classical style, the piece also features a modern compositional approach with an uplifting energetic feel. 
"Toward a Perfect Moment" features synthesizers, affected piano, strings with various effects, and ethnic drumming.  The piece has strong forward momentum and captures "the emotion you feel when you're on your way to a special destination or event." The slow and sorrowful "Gone But Not Forgotten" utilizes nylon-string guitar, a boys' choir, piano, horns, and strings - especially a strong cello line. It combines a sense of both loss and reflection. "Perseverance" features an ambient vocal line that transitions to a strong percussion section with triumphant energy. "Knowing" depicts awareness both learned and innate. This tune flows along with rhythmic and melodic piano, synth, and a blend of traditional and effected percussion. The orchestral "Something More" is a reflective piece that lends emotional weight to many everyday questions about the direction of our lives and what might be next.
"It's exciting to have completed Understanding the Signs," states Hall.  "I hope that anyone who takes the time to listen will find some personal connection with these pieces."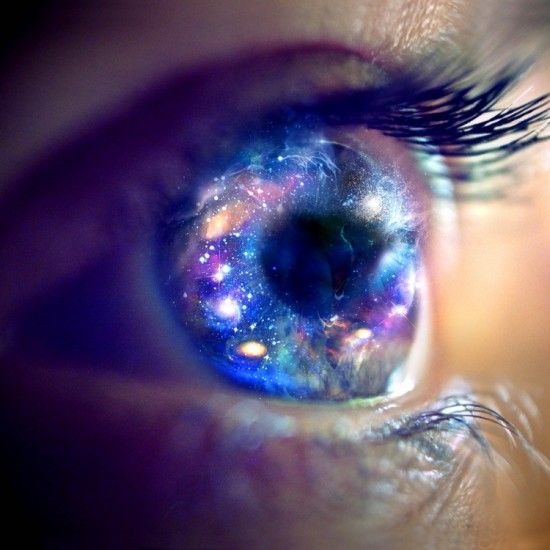 "I fell in love with it on the first tune"
      -Improvijazzation Nation magazine
"creates a world of string-laden sounds that reside somewhere between new age and neo-classical with bits of ambient worked into the mix... develop(s) his own world of sound" 
     - Zone Music Reporter, June 2016
"Understanding the Signs gives a strong positive charge, creating in the imagination fantastic images of the past, present and future, giving us a new, amazing meeting with the starry sky, behind which hides the secrets of an infinite universe. Great album."
     - ascentor, June 4, 2016 (Russia)
"simply gorgeous music... Well worth checking out"
     - Buzz Music, June 2016
"Bach on steroids"
     - Magle International Music Forums, June 2016
"Right from the opening seconds of Understanding the Signs' first track, 'The Run', there's a palpability and gravity which only increases as the cut treads its paces, a well-textured mounting panoply of images and essences echoing hints and phrases of past masters -- Steve Roach, Tangelos, John Serrie, Loren Newell, etc. -- but within a framework more than distinctive enough to announce the arrival of a new and worthy talent"
     - Veritas Vampirus, June 2016
"Hall has crafted a perfect, narrative soundtrack"
     - Midwest Record, May 27, 2016 
"Understanding the Signs from Geoff Hall is a pretty impressive album for a debut artist, he has really placed his heart on his musical sleeve and gone for it and I am both proud and glad to say that he has been extremely successful in doing so, I can see the electronic and new age music fans are going to fall in love with this album very quickly indeed and as such I have no problem at all recommending it to you."
     - Steve Sheppard, One World Music Radio, June 2016 (UK)
FIVE STAR REVIEW: "really knows his craft...a gorgeous string section." 
     - CD Baby, June 2016
FOUR STAR REVIEW: "the title track floats on a layer of strings" 
     - Patrick Van de Wiele, Keys and Chords, June 2016 (Belgium)
"wonderfully rich, lush, tapestry-of-sound music"
     - MusicDiscussion, June 2016

"highly recommended for new age connoisseurs"
     - The Bookwatch, June 2016